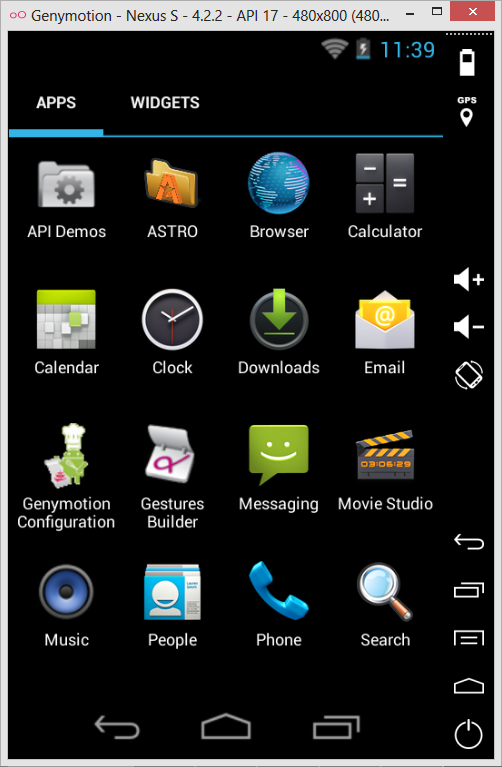 Download Genymotion Android Emulator 2.12 free latest full version direct download link one-click standalone offine installer for Windows 32-bit and 64-bit. Genymotion 2.12 is the fastest Android emulator which takes little or no time to load the virtual Android device.
Overview of Genymotion Android Emulator
Genymotion Android emulator creates a virtual Android device. This tool is widely used in Android development. You can create as many devices as you want. As Genymotion Android Emulator can create different Android virtual devices with different Android versions and screen sizes so the developers can test their Android applications on different platforms. Android Studio provides AVD (Android Virtual Device) manager to create different virtual devices, but the problem with AVD is that it is slow and shares the memory with Android Studio. If you use AVD and your system is not so much efficient, then AVD slows down Android Studio.
In Android Development when the developers want to check the compatibility of their Android applications on different devices then all the developers can't afford separate Android devices. Although the performance differs as compared to the real devices but Genymotion is a free tool. So the device performance can be compromised for cost-effective development.
Genymotion is based on OpenGL. The basic reason behind the success of the Genymotion Android emulator is its performance. You can also run applications that need 3D performance. You may also like to download MEmu Android Emulator 7.3
Features of Genymotion Android Emulator
Genymotion Android emulator provides a bundle of features which include:
Much faster than Android Studio's AVD.
Based on OpenGL with a user-friendly interface.
Create multiple Android devices with different screen sizes and Android versions.
Provides support for testing Android applications with all the necessary features
Android Studio automatically connects with the Genymotion emulator.
Supports connecting to the internet and complete support for Play Store downloads
Easy APK installations through Drag and Drop in Genymotion Virtual Device.
Free tool for Windows.
Technical Details of Genymotion Android Emulator 2.12
Software Name: Genymotion 2.12
Software File Name: Genymotion_2.12.0
File Size: 158 MB
Developer: Genymotion
System Requirements for Genymotion
Before you install Genymotion, you should fulfill these system requirements.
Operating System: Windows 7/8/8.1/10 or vista
RAM (Installed Memory): Minimum 2GB
Free Disk Space: 1GB for installation and single virtual device
OpenGL 2.0 supported system with Virtualization Technology or AMD-V enabled.
Genymotion Free Download
Click on the below button to get the latest full version direct download link one-click standalone offline installer of Genymotion Android Emulator 2.12 for Windows x86 and x64 architecture.
You must be logged into Genymotion (needs an easy to create Genymotion account) to create and run virtual devices.